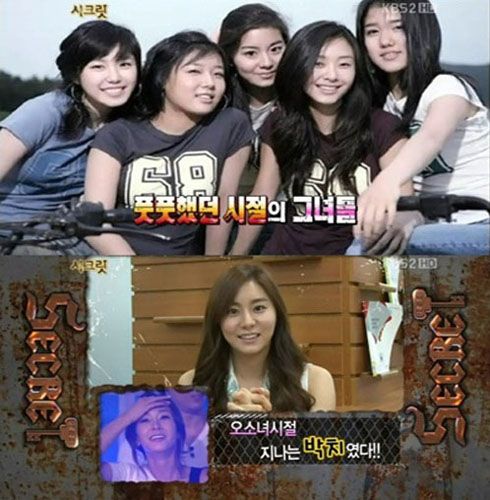 U-ie revealed that when she was preparing to be a part of the girl group '5 Girls', fellow member G.NA caused other members to be misunderstood because she was off-rhythm.
On August 20th, G.NA guested on KBS 2TV's 'Secret' where U-ie revealed secrets about her former teammate.
U-ie revealed, "I was preparing for 5 Girls (with G.NA). G.NA unnie (older sister) was slightly rhythmically challenged." She added, "Whether she is doing a group dance or a solo dance, she always has the feel. Therefore, because she is only thinking about the feel when performing a group dance, unnie made lots of mistakes. The rest of us felt misunderstood. Because unnie had such a great feel to her dance, the four of us looked like we got the choreography wrong, but we didn't. G.NA unnie was one beat late."
U-ie stated, "I am so surprised now because she is so good on stage. She was good back then, too, but she was slightly off-beat."
After U-ie's revelation, G.NA responded, "I fell into a different feel by myself, so I rode the groove. But as I found out, I was actually off-beat, so I spent several years fixing it."
5 Girls was a girl group that never really got off the ground but contained several idol stars that kpop fans all over the world can recognize today. Along with G.NA and U-ie, Wonder Girls' Yubin andSecret's Hyosung were also members of this group.
Source: Newsen via Nate via: allkpop